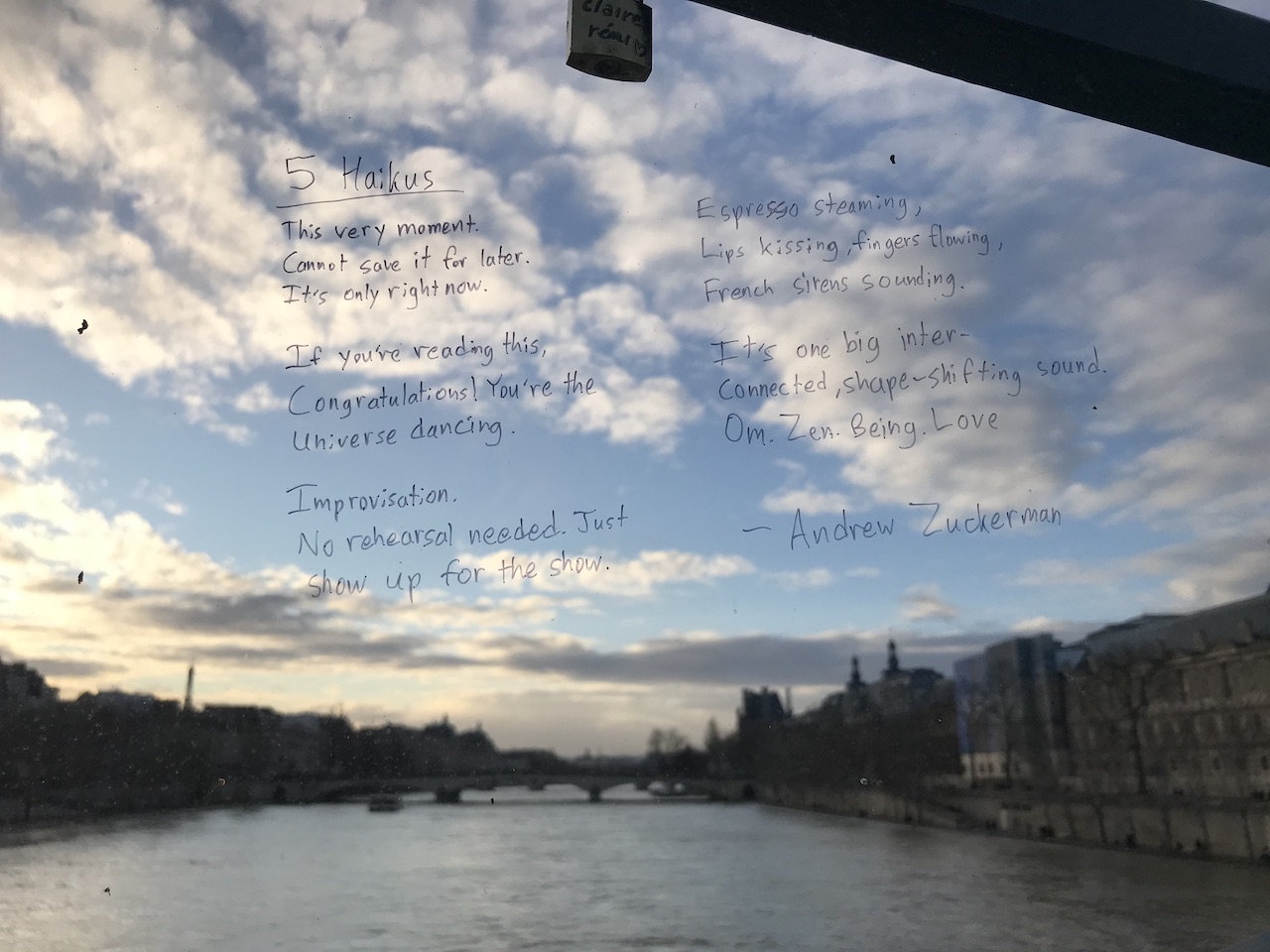 Five Haikus from Paris
Published March 3, 2020, Page Last Modified June 27, 2023
Some inspiration struck while sitting on the Pont des Arts in Paris and I wrote these haikus!
This very moment.
Cannot save it for later.
It's only right now.

If you're reading this,
Congratulations! You're the
Universe dancing.

Improvisation.
No rehearsal needed. Just
show up for the show.

Espresso steaming,
Lips kissing, fingers flowing,
French sirens sounding.

It's one big inter-
connected, shape-shifting sound.
Om. Zen. Being. Love.


Two other drawings that caught my eye: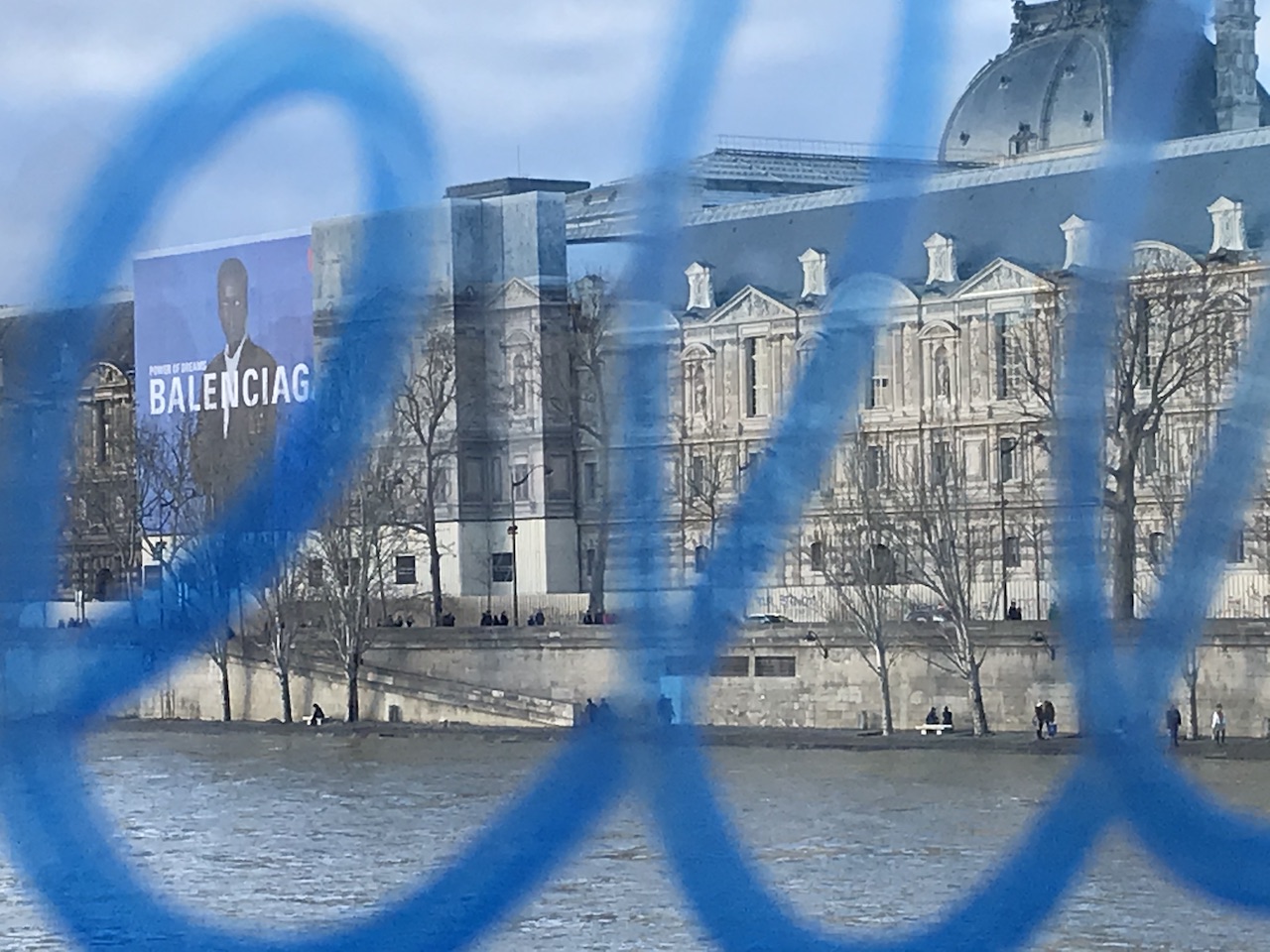 La vie est belle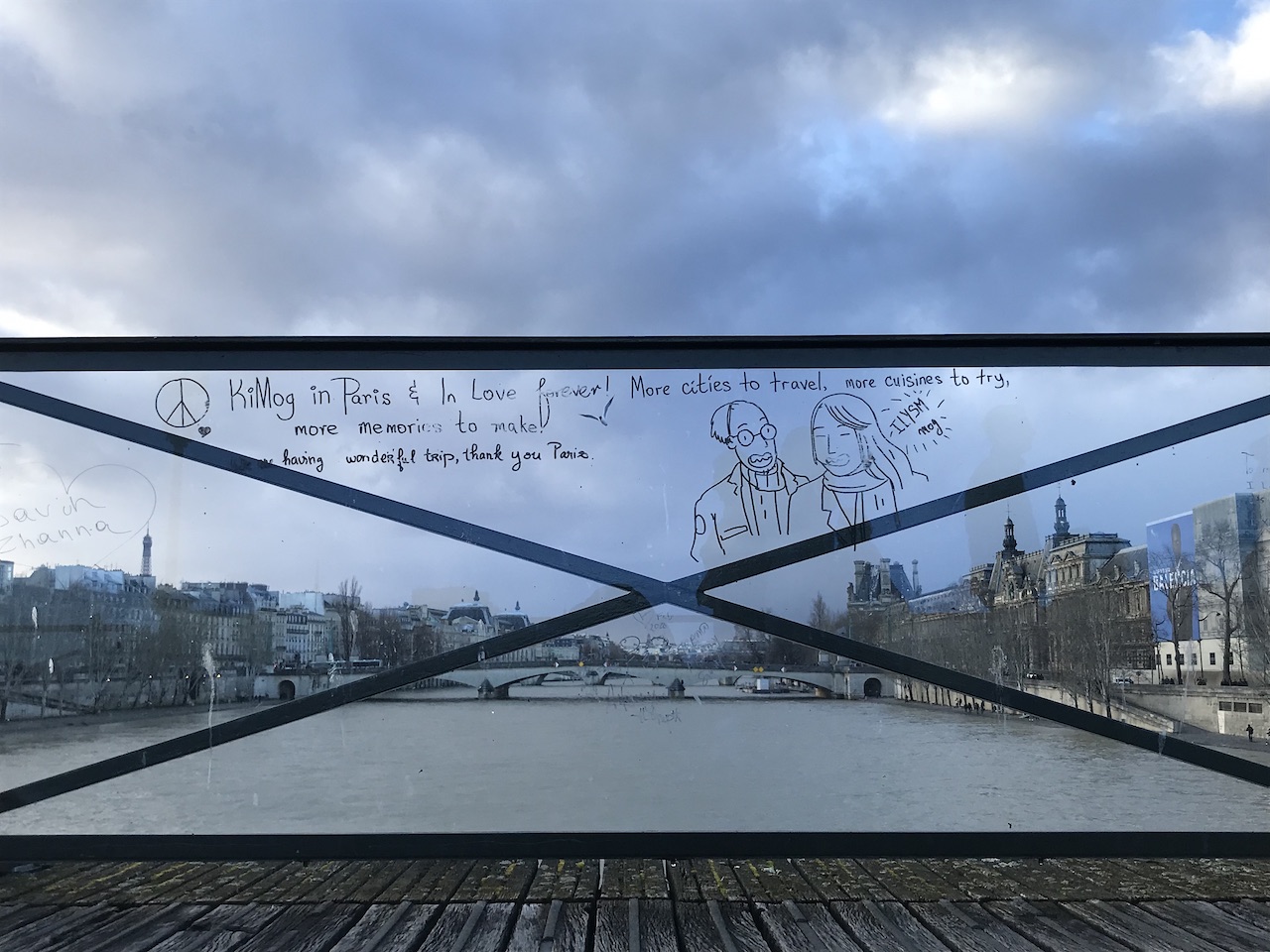 KiMog in Paris & In Love forever!
A pic from Ulla von Brandenburg's exhibit at the Palais de Tokyo: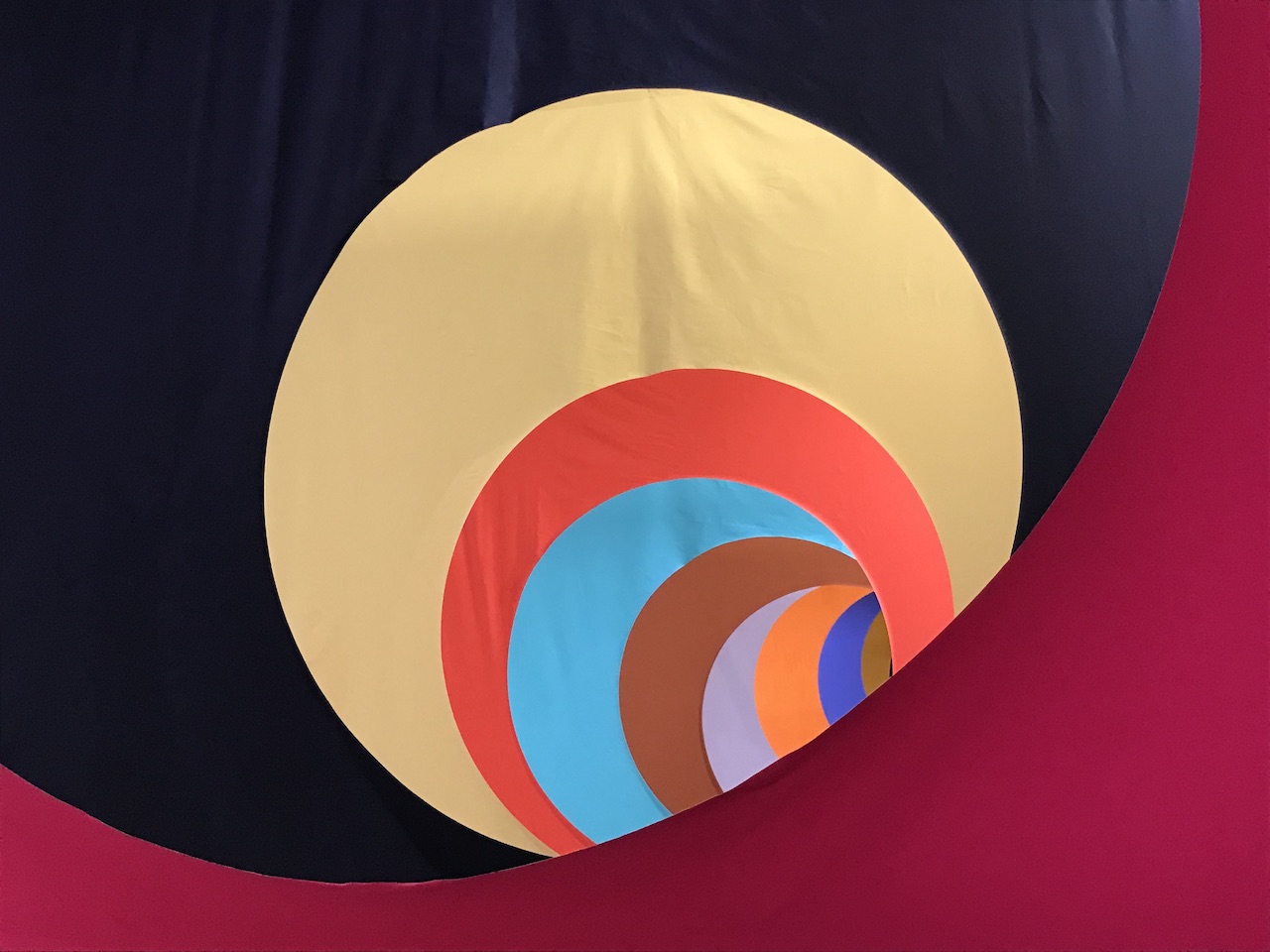 And me with the bookshop cat Agatha at Shakespeare and Co: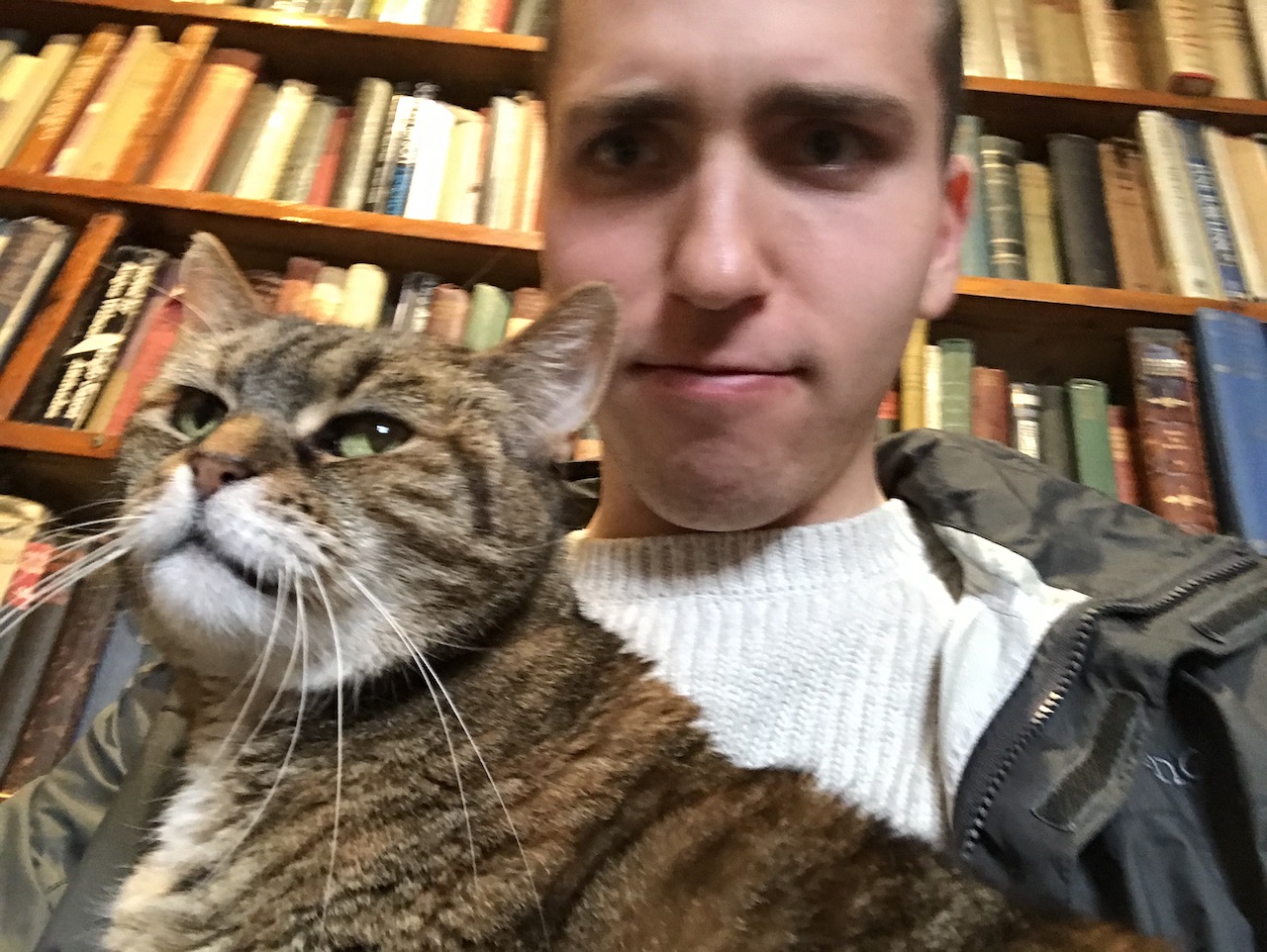 Citation
Zuckerman, Andrew, "Five Haikus from Paris", March 3, 2020, http://andzuck.com/blog/paris-haikus/
Subscribe
Get notified when I write new essays